L

earn how to use FileMaker Pro, Go and Server

The secondary focus of idatabase is to help other people to learn how to use the FileMaker Pro, FileMaker Go and FileMaker Server applications.

The lead trainer is Michael Richards. Michael is a qualified Secondary School Teacher, experienced Computer Trainer and has accumulated years of knowledge completing database projects for real-world clients. He can design and deliver training sessions where you can learn how to: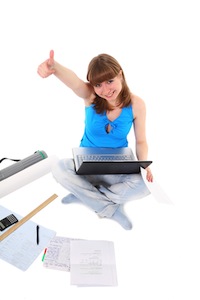 use FileMaker Go on an iPad or iPhone
instantly utilise FileMaker Pro out-of-the-box features
configure and manage FileMaker Server
build an interactive mobile database to replace a paper-based form
build a simple flat file database to replace a spreadsheet worksheet
build a complex multi-user database system
understand the building blocks of a FileMaker Pro database eg modes, layouts, script steps and buttons
understand the building blocks of any complex database system eg tables, fields, records and entity-relationship joins
Michael is a qualified Teacher, experienced Computer Trainer, and certified FileMaker Developer. He graduated with a four-year Bachelor of Education and completed 7 years of face-to-face classroom teaching in secondary schools.
In addition, Michael has accumulated 15 years experience delivering thousands of computer training courses to 10,000+ adults in commercial training environments. For example: Introduction, Intermediate and Advanced level training courses using Adobe, Apple, Corel, FileMaker, Microsoft and Quarksoftware applications.
Most important, Michael has designed, developed and installed over 50 major database systems to help people, companies and organisations run their business effectively and efficiently. This successful completion of real-world database projects enables Michael to take your training sessions beyond the scope of simplistic and contrived training scenarios. Michael can help you negotiate the numerous and difficult hurdles to build a robust database system that will cope with the complex, competing and inter-connected demands of your business.